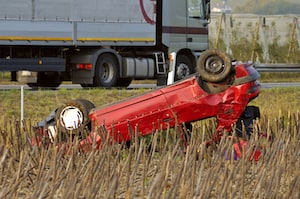 Personal injury attorneys handle a plethora of different types of legal cases from dog bites to auto accidents and slip and falls. But when it comes to a car accident involving a commercial truck, you need an experienced personal injury attorney who knows exactly how to maneuver through the complex insurance and liability issues ahead.
Injuries resulting from auto accidents involving commercial trucks are usually far worse than the common fender bender. Just the sheer size of most commercial trucks is enough to do significant injury to both the vehicle and person.
The attorneys at the Gainza Law Group will work tirelessly on your behalf to get the justice you deserve. While our team will help you with obtaining evidence to help support your case such as driver logs, truck maintenance records, computer and GPS records, we will need some help from you as well.