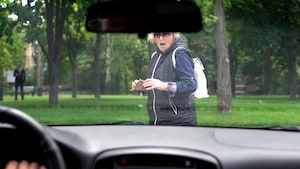 We live in a tropical paradise that allows us the ability to walk to many places almost every day of the year! Especially here in Fort Lauderdale, many of us work and live in the city. However, research shows while walking in general may do you good, walking in Florida could be hazardous to your health.
Florida leads the nation with the number of pedestrian accidents each year. In 2019, a report from Smart Growth America and the National Complete Streets Coalition stated that nine of the 20 deadliest U.S. cities for pedestrians are in Florida, with the Miami-Fort Lauderdale-West Palm Beach metropolis ranking #14.
Fortunately, most pedestrian accidents leave minor injuries, but some of them can be devastating and even deadly. When a vehicle hits a pedestrian, the person's complete lack of protection ultimately allows for many common injuries such as broken bones, road rash and bruising. It is important that you hire a personal injury attorney who will make sure you receive compensation for your current and future medical bills.