If you have been in a car accident in Florida, you know that the process to follow can be an absolute whirlwind. Dealing with medical treatment, going back to work, and getting your vehicle fixed are just a few of many things a car accident victim has to deal with. And, of course, the part that everyone dreads the most is dealing with insurance companies.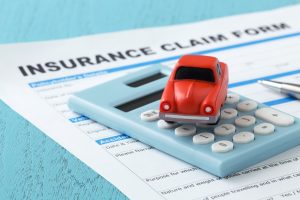 After you have been in a car accident, one of the first people to call is your insurance company to make a claim. However, we encourage you to call an experienced personal injury attorney like our legal team at the Gainza Law Group before you do so.
There are numerous reasons why you should call your personal injury lawyer first, but here are just a few pointers to keep in mind when dealing with your insurance company and any third party companies after a car accident:
Do not make any statements to any insurance representative or adjuster about the accident or anything pertaining to the accident without consulting with your personal injury attorney. Almost all conversations with an insurance company are recorded and could be used against you down the road.
When speaking to anyone about your accident, always understand and confirm with whom you are speaking with and what company/entity they represent. Do not be coerced into making any statements or admitting fault to the accident.
Remember that while the insurance adjuster may be your main point of contact at the insurance company and seem empathetic to your situation, he is not your advocate. He works for the insurance company that has an interest in paying out as little money as possible for your damages.
Remember that referrals from the insurance company to any 3rd party providers such as medical facilities or car repair shops are not your only option – speak to your personal injury attorney to make sure you are in the best hands for your medical care and property recovery.
If an insurance company for another party involved in the car accident or any other person/entity calls you regarding your auto accident, the best thing you can do is refer them to your personal injury attorney. Do not provide any information or details without prior consultation.
Contrary to what you may believe, your insurance company does not always have your best interest at heart. They can and will do everything in their power to avoid paying any fees or claims that they deem to be unnecessary. That is why it is so important to hire an experienced personal injury legal team like the Gainza Law Group after your car accident to protect you and your rights. You are the priority and we will do everything in our power to seek the justice you deserve.
The personal injury attorneys at the Gainza Law Group in Fort Lauderdale have unparalleled experience with car accident cases in Florida and have been extremely successful in recovering damages for their clients. We understand that it is important to hold accountable of your injuries all of the people or entities that may have contributed to them. The skillful personal injury attorneys at the Gainza Law Group are ready to help you fight for all of the compensation that you deserve. We can take your case all the way to trial if needed to maximize the money that you receive. Our personal injury team will handle everything with insurance companies, reports, bills and more.
When you need a personal injury lawyer you can trust to fight for your justice while also showing you the ultimate personal service and compassion, call the legal team at the Gainza Law Group. Our attorneys and staff are available 24 hours and here to help you and your loved ones.
Gainza Law Group
Fort Lauderdale Personal Injury Attorneys
5975 N Federal Hwy #127
Fort Lauderdale, FL 33308
(954) 463-1210